In partnership with Urban Media Arts and the City of Malden, Filmbuilding is launching
Filmbuilding Malden: Our City in Motion
  -  a series of filmmaking projects and screening events aimed at developing critical connections and economic opportunities within the city of Malden, Massachusetts.

Taking an innovative approach to visual storytelling, a diverse cross-section of community members co-create short films which explore various themes while imagining what a "united Malden" might look like.
Project exhibitions reimagine the filmgoing experience by engaging audiences in dialogue and participatory programming while activating public spaces and local businesses. A culminating festival event memorializes the experience through site-specific programs aimed at enhancing cross-sector exchange and overall commercial development.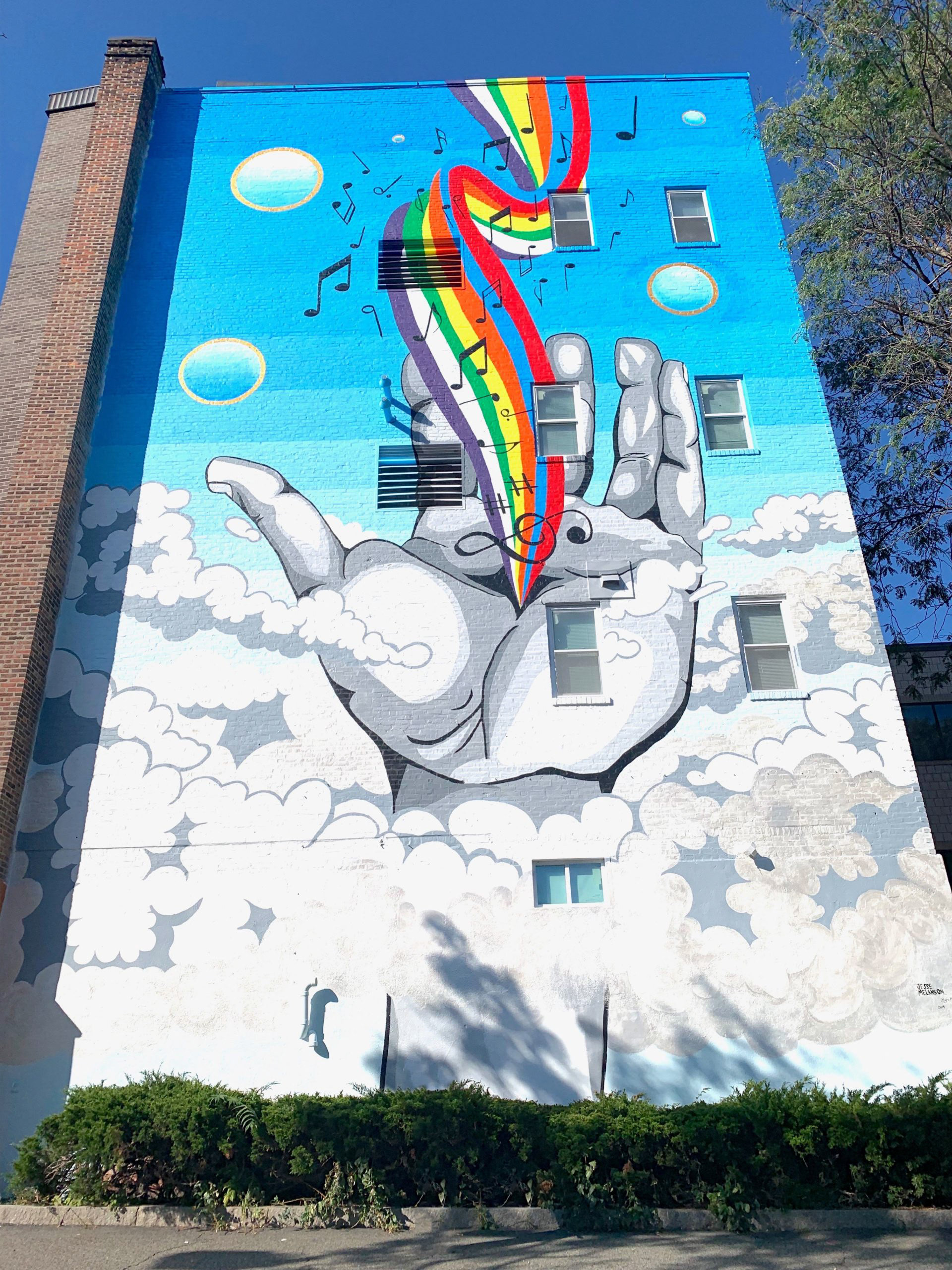 The cross-cultural Filmbuilding experience provides unprecedented opportunities through its emphasis on creative collaboration to fortify a sense of place, help dissolve socio-economic barriers, and empower Malden community members to envision and create a thriving future through the arts.
Through a carefully designed exhibition and distribution strategy, the works will reach a broad audience and provide a tangible, moving image-based guide for the city as it seeks to find unity, vision and economic prosperity during challenging yet critical times.
Filmbuilding Malden:

  Imperatives
The Educational Imperative
(engendering critical, creative, collaborative and conceptual thinking; expanding possibilities within media arts education)
(telling personal and meaningful stories; celebrating ethnic diversity; sparking radical cross-cultural collaboration)
The Technological Imperative
(expanding image-based literacy and communication; 
demonstrating highly inclusive and accessible use of technology)
(encouraging civic responsibility and connection to community; enhancing sense of place; activating community spaces)
(building partnerships and communication channels; employing individuals in various sectors; creating opportunities for local businesses)
(engendering empathy and understanding across divisions; confronting complex demographic issues; striving for social harmony)
Filmbuilding Malden:

  Imagined in Images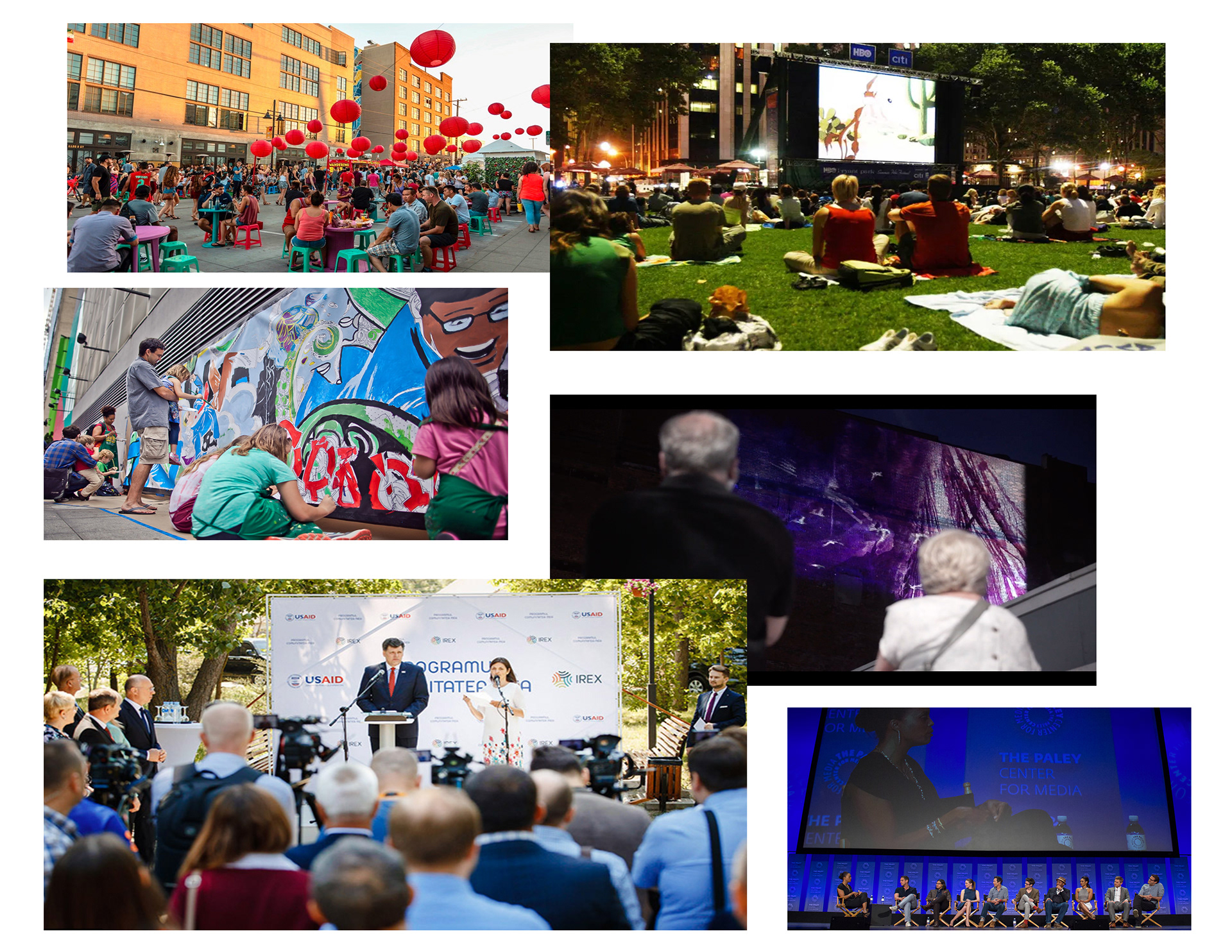 Filmbuilding Malden:

  Project Phases
Phase 1  (Feb-May, 2022)
:  Filmbuilding Malden team forms Advisory Council which creates strategic plan with actionable goals and outcomes.  Partnerships are established, community of Filmbuilders (Malden residents acting as amateur filmmakers) is created and program sessions are designed.  Other critical connections are made, such as with small businesses and those to assist with screening events.
Phase 2  (May, 2022)
:  With the support of Community Dialogue Leader, Filmbuilders undergo orientation period designed to prepare them for cross-cultural, discovery-based filmmaking experience.  Filmbuilders are divided into three groups per session, each mentored by professional local film artists as they begin to explore Malden's sense of place by developing their projects around chosen themes.
Phase 3  (Jun-Sep, 2022)
:
  Ea

ch group produces its own short film highlighting different areas and aspects of the community.  Upon completion of each film, innovative premiere events are held in targeted nodes around the city in collaboration with local community, including small businesses, advancing regional significance of traditionally under-resourced neighborhoods.
Phase 4 -  (Oct, 2022 
F

inal screening event is held along Pleasant St. in Malden in which all films are presented as single work alongside other films, programs and activities that reinforce a united Malden and heightened sense of place.
Phase 5  (Jan-Feb, 2023)
:  Data is compiled and submitted to City along with final Project Report detailing important findings and plan for arts and culture in Malden moving forward.  Filmbuilding Malden documentary film is completed.  Post-program discussions are held.